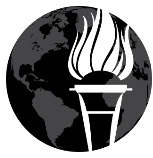 Light of Life Ministry
Rev. J Oliver Jones
392 Harpeth Meadows Drive
Kingston Springs, TN 37082
615-268-5959
jjones@lolministry.org
I was first introduced to Pat and Monica Corn in the latter 1980s when they came to share their musical gifts with the church where I was a young and largely inexperienced pastor in Hendersonville, TN (Andrews Chapel Southern Methodist Church). An instant bond was formed with them that continues to this day. Without going into the details, Pat accepted the position of Worship Leader at this church in 1989, and in time took on some of the duties of an Associate Pastor, without the official designation as such. I remember the first time I called Pat a "song leader." In his loving and gentle way, he schooled me on the difference between a song leader and a worship leader. I don't think I ever made that mistake again!
Pat and I served together in ministry until 1993 when he, Monica, and family moved to east Tennessee. Around the same time, I felt led to leave the pastoring ministry to go in a new ministry direction, that of Christian Education. Obviously, the distance between us did not allow us to work together or spend as much time in fellowship as we had for those years in Hendersonville, but the bond continued. Even now, after all this time, we can see each other and pick up our relationship right where we left off. Is it not amazing when you have friends that you know will be friends throughout eternity?
I want to speak briefly concerning Pat's musical abilities. I openly confess that I have no musical talent at all, so this comes strictly from an "outsider" point of view. Yes, Pat has an amazing gift concerning music - both for playing and singing. But his gift in music goes beyond talent. It is a special spiritual anointing that allows him to usher all who are willing right into the presence of God. Do not get me wrong; I could sit and listen to Pat and Monica play and sing all night. They are that good. But enjoying someone's talent is much different than allowing them to take you with them on a journey to the throne room of God. The first may provide you with inspiration and encouragement, but the latter allows you to worship the Creator of the universe "in spirit and in truth," just as God seeks to be worshiped.
As a teacher, I know the benefit and importance of proper instruction before just jumping into some new task or adventure. For this reason, I wish every Christian could experience and hear Pat's biblical teaching on the importance of worship, the benefits of worship, and the change worship can bring into one's personal life and into the corporate life of the Church. And just in case you have not yet figured it out, I am delighted and privileged to recommend to you Pat Corn and Pat Corn Ministries. I pray he will bless your life as he has mine!


Please click here for a statement by James O. Jones, Light Of Light Ministeries