"The time has come and the hour is now...."
Helping The Body Of Christ Discover True Worship
and then....Live It!!
Years of ministerial experience, and as a corporate trainer, have uniquely qualified Pat Corn to lead you on a journey of wonder and discovery that will illuminate God's desires that inspire a dynamic daily worship lifestyle.
Merchandise and Online Services
Many services and programs are available via FaceTime and Skype. Click below to review the policies and procedures.
To schedule an event, please contact
Dr. Patrick Corn
865-654-7896
drpatcorn@gmail.com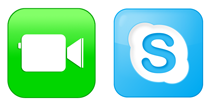 It is my honor and privilege to strongly recommend to you, Dr. Pat Corn. I have used Pat's musical abilities on numerous occaisions to bring worship and style to my conference attendees and have never been disappointed! Pat goes far beyond entertainment. Pat goes to the heart of worship! Whether you are seeking to dive deep into the meaning of true worship, or are looking to improve your bottom-line through corporate events and life-coaching for your employees, Pat Corn has the immense talent and skill to accomplish them all! Pat has a deep, personal relationship with his Lord and Savior, an intimacy that defines true worship, and has spent his life desiring to help others experience the very same thing. You, your business, your employees, your very life will never be the same after being exposed to this amazing musician and teacher.


Rev. Ron Lambros
Former President/Executive Director of
Touching Lives with James Merritt
Coming Soon! Our Online Store For The Above Items